We are sincerely interested in the success and satisfaction of our clients.The partners of Fuller and D'Angelo thank you in advance for your kind consideration of our firm, and we look forward to serving you and working together to create value for your students.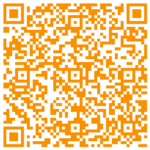 Fuller and D'Angelo P.C.
Architects and Planners
45 Knollwood Road Suite 401
Elmsford, NY 10523
Fuller and D'Angelo P.C.
ARCHITECTS AND PLANNERS
45 Knollwood Road, STE 401 Elmsford, NY 10523
T: 914.592.4444     F: 914.592.1717
Email: [email protected]

FULLER AND D'ANGELO P.C.     ARCHITECTS AND PLANNERS     45 KNOLLWOOD ROAD SUITE 401 ELMSFORD NY 10523     TEL: 914-592-4444
Created by WM  |  FD  |  2019©