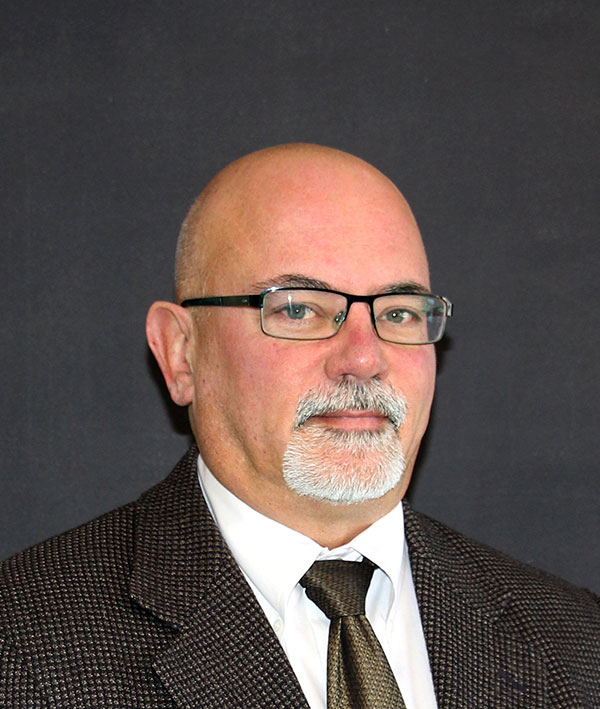 Education:
New York Institute of Technology
B.S. in Architecture 1987
Registered Architect:
N.C.A.R.B., New York, Connecticut
LEED AP 
Professional Experience:
Since 1986 – Present at
Fuller and D'Angelo, P.C.
John D'Angelo, ARA, LEED AP
Executive Vice President
As a Principal Architect, John D'Angelo directs and oversees a selected number of projects from the initial stages to construction completion.  His responsibilities include supervision of personnel and engineering consultants in the preparation of construction documents and specifications. Mr. D'Angelo's close attention to construction administration ensures clients obtain a quality and functionality that satisfies their needs. Mr. D'Angelo is also adept at the technological hardware, software and communications systems implemented at Fuller and D'Angelo
Mr. D'Angelo is a LEED AP accredited architect and specializes in school contract documents, specifications, and in energy performance contract planning, documentation, and implementation.
EDUCATIONAL PROJECTS NY – VARIOUS PROJECTS:
LAKELAND CENTRAL SCHOOL DISTRICT
PINE BUSH CENTRAL SCHOOL DISTRICT
EDGEMONT UFSD
ELMSFORD UFSD
HALDANE CENTRAL SCHOOL DISTRICT
PEEKSKILL CITY SCHOOL DISTRICT
BRIARCLIFF UFSD
OSSINING UFSD
PORT CHESTER-RYE UFSD
ICAHN CHARTER SCHOOLS
PLEASANTVILLE UFSD
RAMAPO CENTRAL SCHOOL DISTRICT
TUCKAHOE UNION FREE SCHOOL DISTRICT
WARWICK VALLEY CENTRAL SCHOOL DISTRICT
YONKERS CITY SCHOOL DISTRICT
WHITE PLAINS CITY SCHOOL DISTRICT
THE GREENBURGH/GRAHAM UFSD (Hastings-on-Hudson, NY)THE CITY UNIVERSITY OF NEW YORK (New York, NY) – Boylan Hall, Ingersoll Hall, Roosevelt Hall, Whitehead Hall, Gershwin Hall and Whitman Auditorium
ICAHN HOUSE TRANSITIONAL HOUSING BUILDING (Bronx, NY)
EDUCATIONAL PROJECTS CT
CITY OF STAMFORD: Academy of Information Technology and Engineering
TOWN OF WESTPORT: Staples High School
FIELDS AND RECREATIONAL 
MOUNT VERNON MEMORIAL FIELD STADIUM
YORKTOWN LEGACY FIELDS – COMFORT STATION
CITY OF YONKERS, PELTON PARK – COMFORT STATION
FULLER AND D'ANGELO P.C.     ARCHITECTS AND PLANNERS     45 KNOLLWOOD ROAD SUITE 401 ELMSFORD NY 10523     TEL: 914-592-4444
Created by WM  |  FD  |  2019©