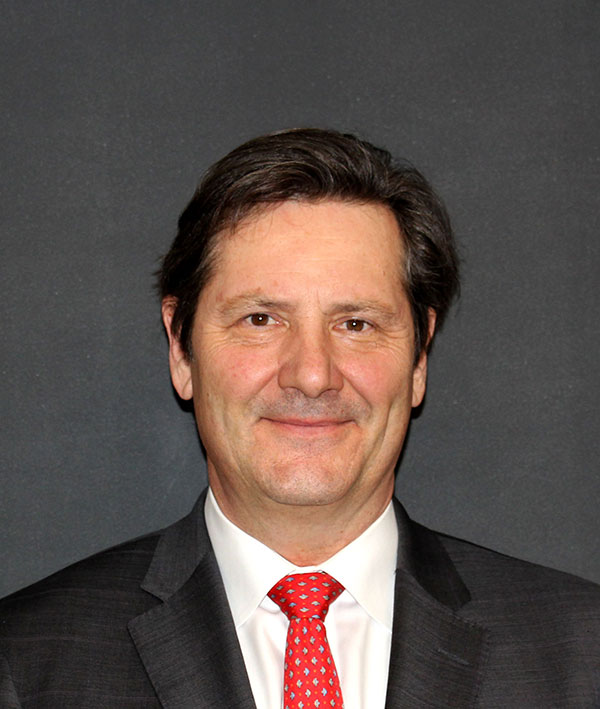 Affiliates:
AASI, PSIA, DEMA, VSCCA 
Education:
New York Institute of Technology
Bachelor of Architecture 1983
Registered Architect:
N.C.A.R.B., New York, Connecticut,
Vermont, Florida
Professional Experience:
Since 1979 – Present at
Fuller and D'Angelo, P.C.
Joseph Fuller, Jr., AIA, NCARB
President
 As president, Joseph Fuller Jr. manages the firm with his partners and works on business development and project procurement. Mr. Fuller directs working teams of architects, engineering consultants and designers related to multiple projects. His keen understanding and communicative skills allow him to develop unique projects based on the vision of his clients. Through experience and architectural knowledge, he is involved from the project's initial planning stages, through design conception and construction completion, to close-out. He ensures Fuller and D'Angelo continues to fulfill its mission of providing industry excellence through cutting-edge research and product knowledge.
Mr. Fuller resides in Westport, CT and maintains active involvement in his community. He currently serves as Chairperson of the Westport First Selectman's Maintenance Committee, as well as a board member for SoundWaters, the New York Architects Regatta Foundation, and the Greenwich Art Society – all non-profit organizations that provide unique educational programs and introduce new generations to environmental advocacy and appreciation for the arts.
EDUCATIONAL PROJECTS NY
ARDLSEY UFSD – AHS, AMS and CRES Various Projects
PORT CHESTER SCHOOLS – PCHS, PCMS, PARK, KING, JFK, EDISON Multiple Additions and Various Projects
WESTCHESTER COMMUNITY COLLEDGE – New Maintenance Building
CITY COLLEGE OF NEW YORK RESTORATION PROJECTS – Campus Access with Safety, Historic Restorations to Harris Hall, Baskerville Hall, Wingate Hall, Park Gymnasium Facades and Roofing; Neo- Gothic Roofing; Renovations of Gateway Program and SEEK Program Spaces
CITY UNIVERSITY OF NEW YORK – Brooklyn College Exterior/Interior; Renovations; Banquet Room; Board Room/Conference Center
VASSAR COLLEGE – Historic Restorations
UNIONDALE UNION FREE SCHOOL DISTRICT – Various Projects
EDUCATIONAL PROJECTS CT 
CITY OF DANBURY/DANBURY PUBLIC SCHOOLS – On-Call Architects
TOWN OF GREENWICH/GREENWICH PUBLIC SCHOOLS – On-Call Architects
BROOKFIELD BOE – Various Projects
TOWN OF WESTPORT/WESTPORT BOE- Staples High School
CITY OF STAMFORD/STAMFORD BOE – Academy of Information Technology, Stark School, Scofieldtown Middle Magnet School
CIVIL PROJECTS NY
GREENBURG NATURE CENTER – Restoration Projects
WESTCHESTER COUNTY COURTHOUSE – Addition and Alterations w/ Pei Cobb Freed
WESTCHESTER COUNTY JAIL – Various Renovations
WESTCHESTER COUNTY AIRPORT – Hanger D-1 Jetport and Office Renovations
CORPORATE PROJECTS NY
METROPOLITAN GOLF ASSOCIATION – Headquarters Building
CIVIL PROJECTS CT
CITY OF STAMFORD -Old Town Hall Historic Restoration, Museum Space and "Sail" Addition
FIELDS AND RECREATIONAL
MOUNT VERNON MEMORIAL FIELD STADIUM
WESTCHESTER FIELD HOUSE
HOSPITALITY PROJECTS NY 
WHITE PLAINS – Starwood Hotels Aloft Hotel Design and Dev. V.13
SWISSOTEL (FORMERLY THE DRAKE HOTEL) – Guestroom Renovations; Banquet Room, Conference Center, Park Avenue Spa and Fitness Club and Hotel Administration
CROWNE PLAZA, White Plains – Various On-going work
FULLER AND D'ANGELO P.C.     ARCHITECTS AND PLANNERS     45 KNOLLWOOD ROAD SUITE 401 ELMSFORD NY 10523     TEL: 914-592-4444
Created by WM  |  FD  |  2019©